Teatro Círculo & AARP present
Four free workshops in which participants will learn about the history of Flamenco and will have the opportunity to practice the basic movements of the dance.
Conducted by María de los Ángeles, Co-Artistic Director of Al Margen Flamenco. All classes will start at 6 PM.
September 20, September 27, October 4, October 18
ZOOM REGISTRATION REQUIRED
September 20, 2021 – EmBODYing Flamenco
In this one-hour Zoom session we will kick off the four-part series with a basic introduction to Flamenco. We will learn a bit about the history of the artform and focus on the movements of the hands and arms, as well positions of the body that are unique to Flamenco dance. This class will be great for anyone who is interested in learning more about the main elements of the dance and is great for all levels of mobility.
September 27, 2021 – Let's make some sound!  
In this one-hour Zoom session we will use our bodies as instruments. Percussive dance forms are an opportunity to be seen and heard as we create music through movement. We will learn about the footwork that demonstrates that the dancer is also a musician. We will decode the "palmas" and uncover the secret language that keeps the rhythm together. We will find new ways to make sounds with our whole body, and even encourage ourselves and others through vocalizations called Jaleos – OLE!
October 4, 2021 – How does the music move you? 
In this one-hour Zoom session we will look at the relationship between the music (singing and guitar) and the dance. We will talk about some of the different palos, or styles of music – some more upbeat and some more somber and look at how the music creates the mood for the dance. We will understand some of the poetry of the song and allow our movement to be influenced by the sentiment of the verse as well as the nuance of the falsetas, or musical solos, of the guitar.
October 18, 2021
–
Flamenco is for everyone-adding flare, Fin de Fiesta!
In this one-hour Zoom session we will look at how Flamenco is an artform that is accessible to all. No matter your age/ability, Flamenco offers the opportunity to use your own movement impulses to create your own style. We will build on what we have learned in the previous classes to demonstrate how Flamenco fits us as unique bodies. We will learn how to approach the typical fin de fiesta, or end of the party style dance that happens at the end of most Flamenco shows seen in theaters or tablaos. We will walk away from this last class of the series with a feeling that we know a little bit more about Flamenco as an artform, and we also know a little bit more about ourselves as dancers, feeling more in touch with the music that we listen to and how it makes us move.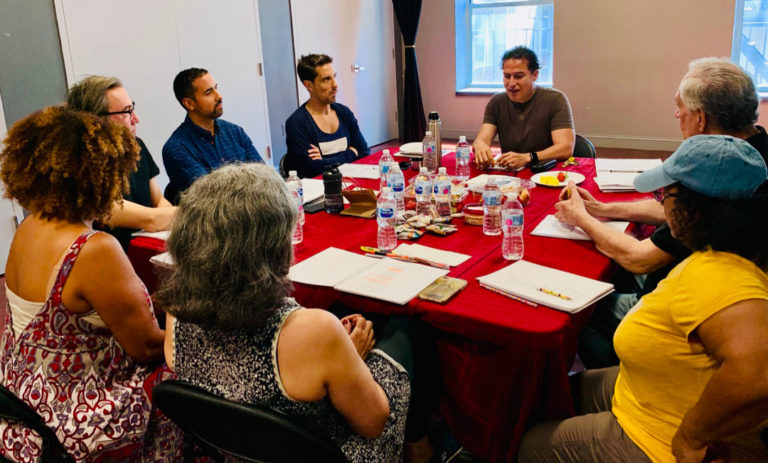 A 10-week playwriting online workshop for theatre artists and writers interested in exploring themes of social justice.
Read More »
An online 20-hour workshop for actors who want to learn how to perform Spanish Classical Theatre.
Read More »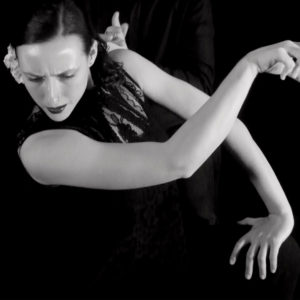 An intensive 20-hour workshop conducted by María De Los Ángeles, Co-Artistic Director of Al Margen Flamenco.
Read More »