September 22, 2021 through October 23, 2021 
Weekly every Wednesdays at 5 PM through 7 PM and Saturdays at 12 Noon through 2 PM
An intensive 20-hour workshop conducted by María De Los Ángeles, Co-Artistic Director of Al Margen Flamenco.  Through breaking stereotypes and exploring traditional forms, participants will apply the fundamental aspects of Flamenco to music, poetry and a selection of dramatic texts by Federico García Lorca to learn how Flamenco can be used as a powerful tool for actors.
Classes will be conducted in person at Teatro Círculo's Third Floor Studio at 64 East 4th Street, between Bowery and Second Avenues.
In person attendance and building COVID protocol require that all participants must be vaccinated and must wear a mask entering and moving through the building.
FEE: $100. Limited Availability.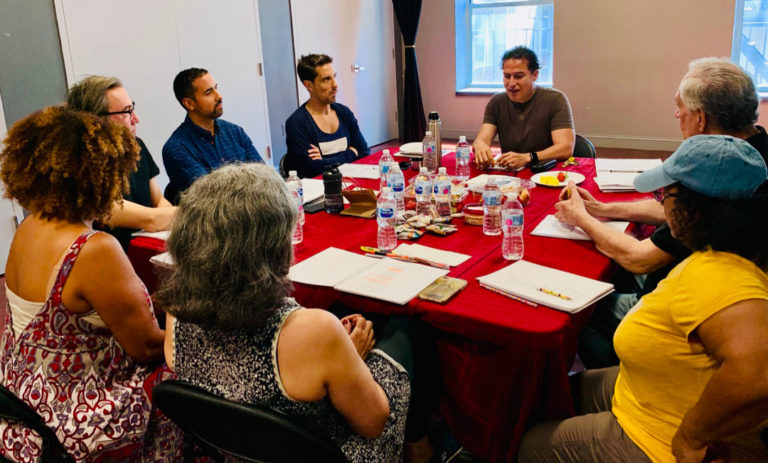 A 10-week playwriting online workshop for theatre artists and writers interested in exploring themes of social justice.
Read More »
An online 20-hour workshop for actors who want to learn how to perform Spanish Classical Theatre.
Read More »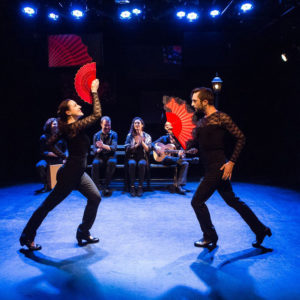 Four free workshops in which participants will learn about the history of Flamenco and will have the opportunity to practice the basic movements of the dance. 
Read More »