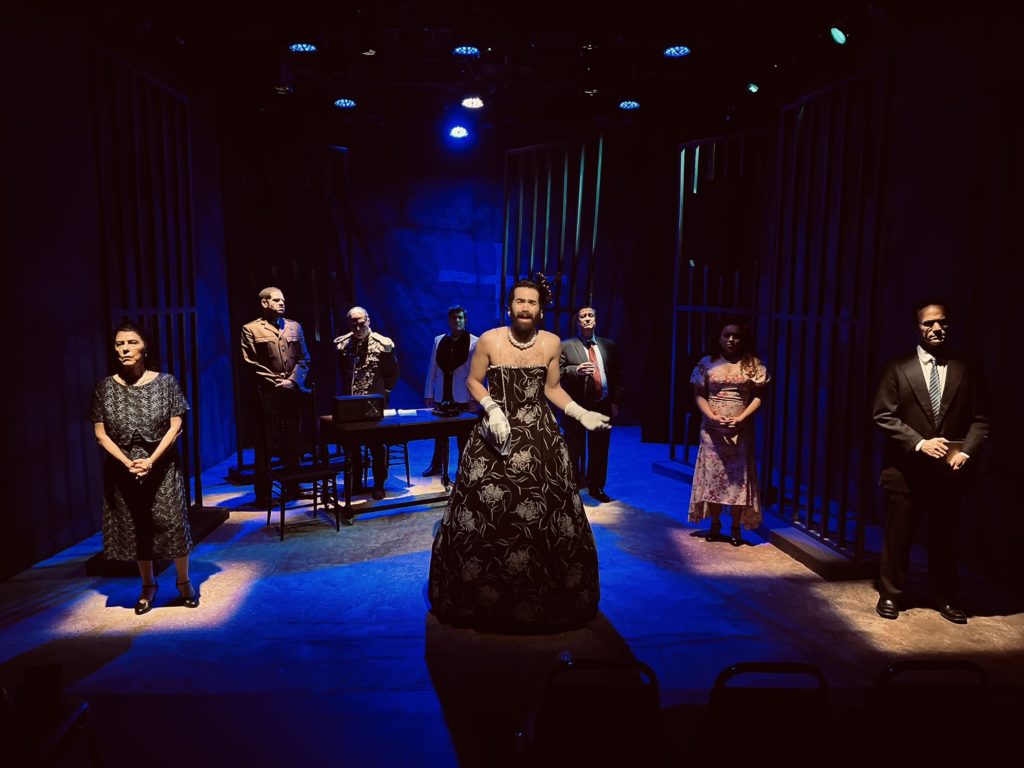 LA CAÍDA DE RAFAEL TRUJILLO
Directed by Cándido Tirado
Carmen Rivera opens a window to the complex psyche of Rafael Trujillo Molina, the controversial ruler of the Dominican Republic who ruled his country with an iron fist for more than 30 years.
June 2023
Performed in Spanish with overtitles in English
This play portrays a series of events–internal uprisings, betrayal, international pressures, and political intrigue, as well as the personal failures that led to the downfall of Rafael Leonidas Trujillo Molina.
Delving into the last phase of Trujillo's life, the play, based on historical facts and punctuated with Rivera's inimitable creative narrative, tells a moving story of a man whose desire for absolute power poisoned his humanity and terrorized a nation.
While Teatro Círculo's East Village homebase venue is being renovated to receive a new façade to better accommodate our growing audience, all Teatro Círculo's shows this theatre season will be presented at Chain Theatre, located at 312 West 36th Street 3rd Floor, NYC, between 8th & 9th Avenues in Manhattan.
Terms & Conditions: Teatro Círculo does not allow for exchanges or refunds once tickets are purchased. Refunds and exchanges can only be made in the event of a performance cancellation in which you will be notified immediately.
Students: Must show student ID
Safety & Health Protocol:
Even though NYC Guidelines are changing we are still requiring anyone entering Chain Theatre to wear face coverings.
Cast:
José Cheo Oliveras
Erick González*
Bill Blechingberg
Fernando Contreras*
Iván Goris
Johary Ramos*
Altagracia Nova
Amneris Morales
Lightning Designer: Omayra Garriga Casiano
Set Designer and Props Master: Israel Franco Müller
Costume Designer / Stage Manager / Assistant Director: Eliana Michelle Yost
*Appears through the courtesy of Actors' Equity Association