Featuring MEXICA DANZA FOLKLÓRICA
February 18-25
At Chain Theatre
José Cheo Oliveras,
Founding Artistic Director
Virginia Louloudes,
Development Director
Edna Lee Figueroa,
Marketing Director / SM Manager
James Figueroa,
Financial Manager
Eva Vásquez,
Co-Founder & ED Program Director
Verónica Caicedo,
Facilities Manager
Marcela Álvarez,
Press & Community Relations Director  
Camila Caicedo,
Box Office Manager
Cinzia Meneghello,
Web Designer / Web Master            
Mariano de Paco Serrano,
Associate Artistic Director 
Dean M. Zayas,
Associate Artistic Director, Emeritus
Pablo Zinger,
Musical Director 
Israel Franco-Müller,
Resident Production Designer
Rubén Darío Cruz,
'Abuelito, dime tú' Program Director 
Omayra Garriga,
Technical Production Director
MANY THANKS TO OUR SPONSORS…
NYS Governor Kathy Hochul
NYS Council on the Arts
NYC Department of Cultural Affairs
Carlina Rivera, City Council, District 2
Shaun Abreu, City Council, District 7
Chuck Schumer, NY Senate
Kirsten Gillibrand, NY Senate
The New York Community Trust
The Mosaic Network & Fund through the New York Community Trust
Mid Atlantic Arts through USArtists International
The Howard Gilman Foundation
The Shubert Foundation
The Emma A. Sheafer Charitable Trust
Hispanic Federation
The Cory & Bob Donnelley Charitable Foundation
Paula & Jeffery Gural
The Kaplen Brothers Fund
Con Edison
Blanche & Irving Laurie Foundation
Martha Tuck Rozett / Michael Tuch Foundation
For more information on how to make a tax-deductible donation visit:
CALLBACKseries2023 is made possible in part, by the generous support of:
For more information about touring productions contact us at
(347) 967-4761 or at joliveras@teatrocirculo.org
Our rehearsal space and theaters are available for rent at very affordable rates.
Contact us at (347) 967-4765 / vcaicedo@teatrocirculo.org or visit:
DANCE

series

2023


February 16-26

Featuring MEXICA DANZA FOLKLÓRICA
An authentic Folklórico production showcasing the regional polkas of Northern Mexico.
DANCERS
(In Alphabetical Order)
Kimberleey Acuahuitl
Sydney Almeida
Felicia B. Ávalos
Christopher Cortez
Reyna de Jesús
Victoria León
Raúl López
Yhasmine Morán
Juan José Rodríguez
Nicole Rojas
Julio Ruiz
Antonio Sánchez
Hugo Israel Zepeda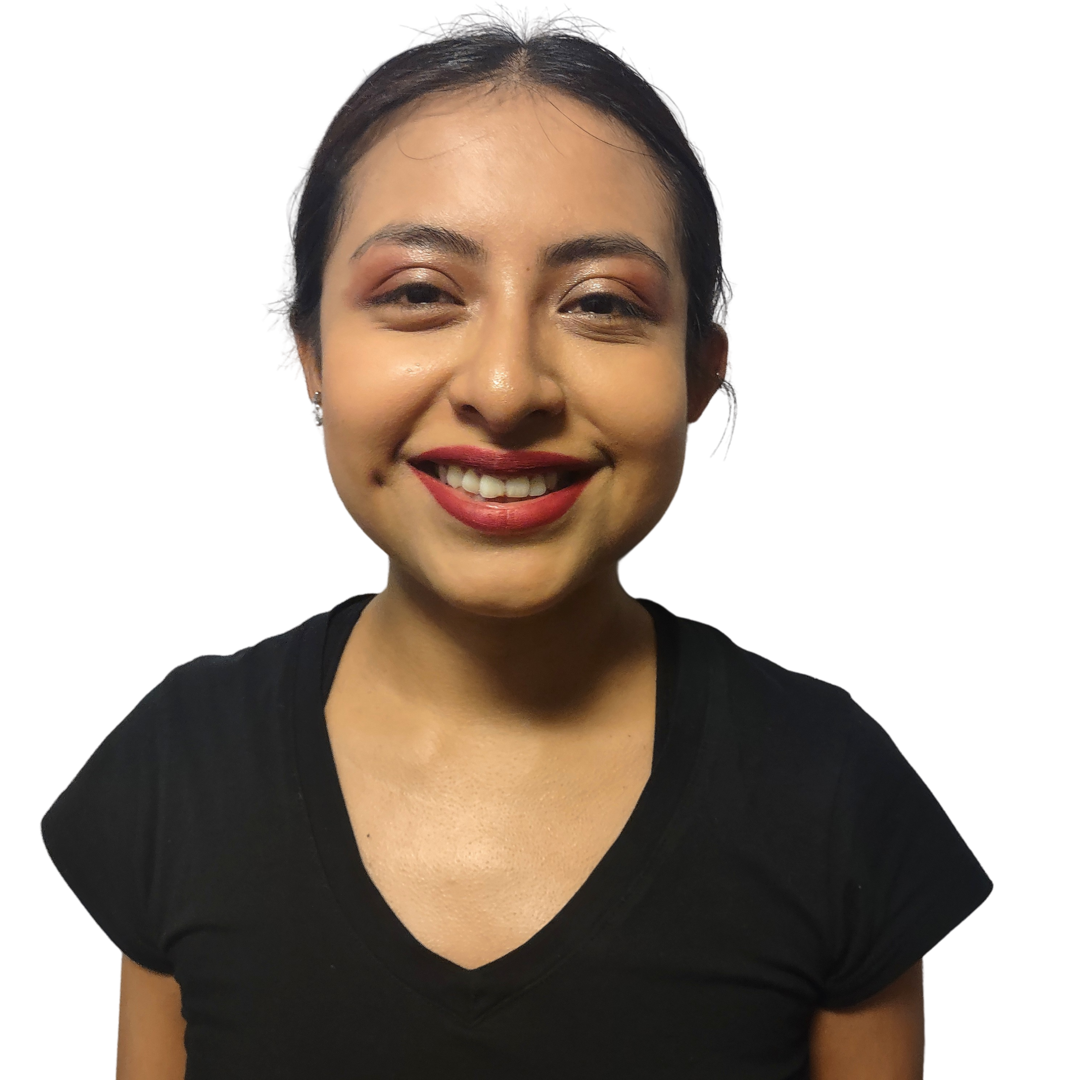 Kimberleey Acuahuitl
Mexican, Indigenous NYC-based dancer born in Mexico from a small town in Puebla, Cholula called San Gregorio Zacapechpan. Moved to USA at 7 years old and at 10 years old she took classes in ballroom dancing: rumba, merengue, Swing and tango and, at age 12 she joined Folkloric dance company Xochiquetzal based out in Harlem, affiliated with St. Paul Church. In 2019 she joined Ballet Folklórico Nueva Juventud and performed several pieces such as Veracruz, Chiapas, Oaxaca, Aztec, Jalisco and Nuevo León throughout Brooklyn, Queens and The Bronx. She has profoundly honored her Mexican roots through the art of dancing. In 2020 she joined One Blood Training which focused on contemporary, Funk, Heels, and Hip-Hop. Dancer with Mexica Danza Folklórica since September 2022.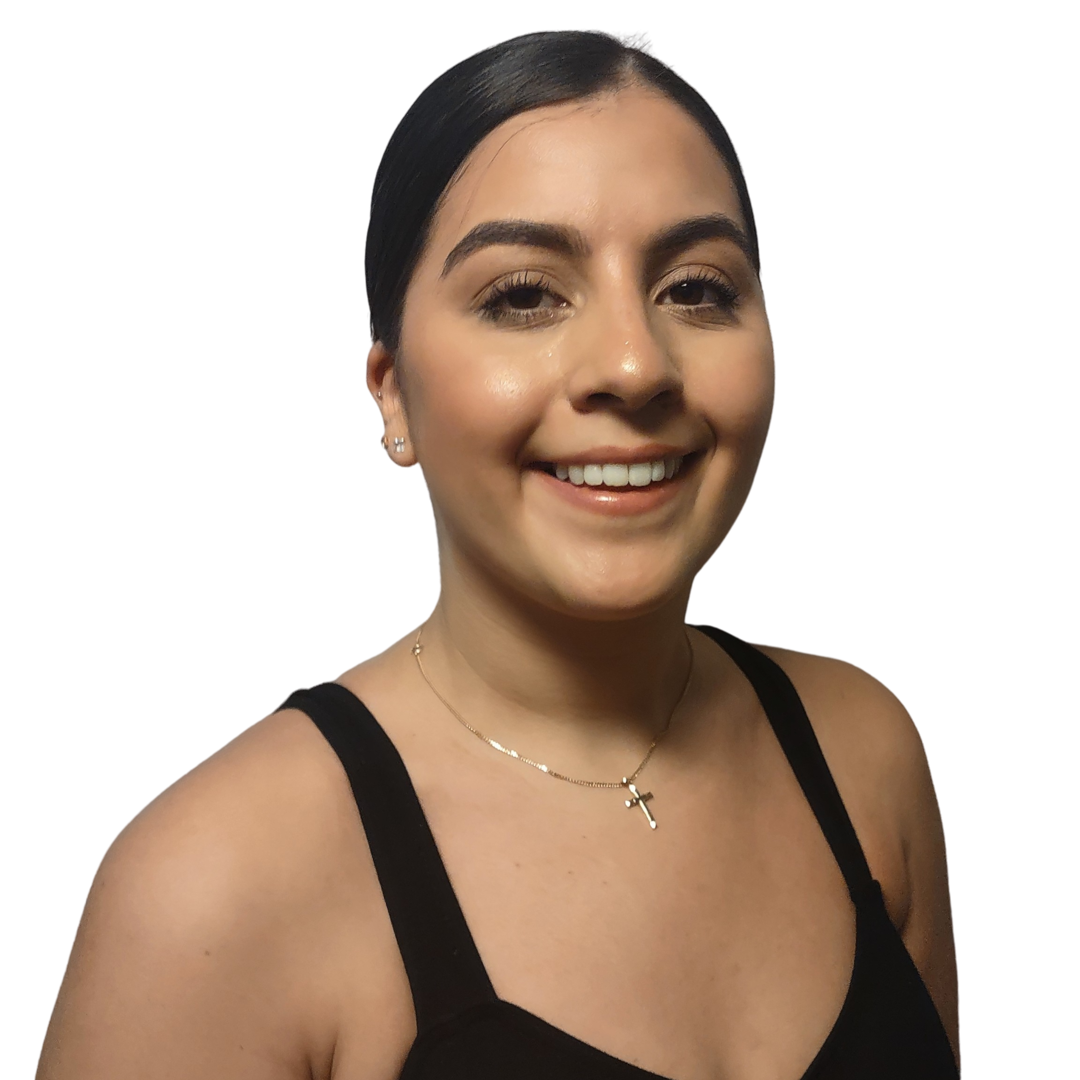 Sydney Almeida
Mexican American dancer born and raised in New York City. She began dancing Mexican Folklore at the age of 8 years old as a way to connect to her Mexican family and roots. For the past 12 years she has been a dancer with Ballet Folklórico Mexicano de Nueva York which has given her the opportunity to learn from top dance Instructors and Investigators of culture and tradition from all over Mexico. Her passion has led her to perform at festivals and on stages such as Manhattan Center, Summer Stage, Guelaguetza New York City, Festival de Huapango NYC, and Queens Theater. Sydney's love of Folklore and desire to keep learning inspired her to produce the first master class workshop in New York with Ballet Folklórico de Mexico de Amalia Hernández in 2018. She is passionate about educating the community on the diversity and beauty of Mexico by way of dance and is proud to do so as a first generation Mexican American.
Felicia B. Ávalos
NYC-based performer, choreographer, and educator. Graduated from Sam Houston State University, 5-month Dance Abroad Argentina program, where she began her tango training. Spent 10 months training with the MASA Dance Journey in Israel (2012). MFA in Dance from George Washington University (2016). Her thesis topic was on Mexican and Central American immigration told through her father's story of crossing the Mexican border into the United States. Dance residency with Unity Space AiR in Australia, where she created a work on the water crisis in Mexico. Worked with Mexican American radical performance artist and activist Guillermo Gómez-Peña in Mexico City and perform in his exhibit, Mexican (IN) Documentado (2018). MA in Arts Politics from the Arts and Public Policy Department at NYU (2021). With Calpulli Mexican Dance Company has performed at Summer Stage, Jacob's Pillow, New Victory Theater, Is Sanat Theater in Istanbul, Turkey, and with Mexican American singer Lila Downs. She continues to research the juxtaposition of cultural and political topics with dance.
Christopher Cortez
Is from Guadalupe, CA who began his Folklórico training at the age of around 17 in Righetti High's The Marimba Band and Ballet Folklórico group and then continued at Allan Hancock College where he graduated in 2011 with an AA in Fine Arts: Dance. In 2012 Cortez attended Alvin Ailey American Dance Theater and graduated in 2015. He continued in his professional career primarily with touring companies Calpulli Mexican Dance Co and Ballet Nepantla. In 2020 Cortez began studying the healing modality of Massage Therapy where he graduated in 2021 from San Diego's Pacific College of Health & Science and is also certified by the California Massage Therapy Council (CAMTC). He offers his free time to beginning and intermediate dance students as a choreographer and to also help bridge the gap between dance as a student and a pre-professional/professional. Christopher currently works as a Certified Massage Therapist (CMT) and in the music industry.
Reyna de Jesús
Is excited to be making her NY Mexica Danza Folklórica debut in Así se baila en el norte. She is Norteña performer, educator, choreographer, playwright and producer. Reyna comes from an extremely artistic family. She started as a musician and began dancing folklórico while touring the country with the family band. Her degrees in Music/Dance and Communication led her to performing on many Broadway stages (some of which were nominated for GRAMMY awards). Since then Reyna has suffered 3 strokes, 2 brain aneurysms, and 1 open brain surgery. She has lost the majority of her hearing but that hasn't stopped her from performing on the most prestigious stages in the world. She is multilingual, having earned additional degrees and working in countries like Brazil, France, and Mexico. She is an active company member of Piel Canela (NY Largest Latin Dance School) and with them has performed around the world including NY International Salsa Congress, and Japan Salsa Congress, and feature film In The Heights. Her work and studies abroad has inspired her to help other Latinos preserve their culture through the arts. She is a teaching artist with Ballet Hispanico and Coalition for Hispanic Family Services. She serves as an artistic associate for Teatro Paloma (The first and currently only Latinx theatre company in Lancaster, PA), and works closely with the United Nations and especially UNWomen. She is so excited to be back with her roots. And even more excited to show New York why el Norte is the best. She is grateful to be dancing with this company. Her performance is dedicated to sus queridos padres norteños y a nuestro hogar, Coahuila. 
Victoria León
Mexican American dancer born and raised in East Harlem, New York. At a very young age, she grew a deep admiration for dance and its powerful forms of storytelling and self-expression. Victoria has danced and participated in various dance festivals, community events, and stage performances with different NYC-based Mexican Folk Dance groups, such as Ballet Folklórico Xochitquetzal and Ballet Folklórico Nueva Juventud. In 2017, Victoria joined Calpulli Mexican Dance Company's Community, where she has taken dance workshops led by well-renowned dance instructors, Alberto López and Carlos Islas. She is excited to join Mexica Danza Folklórica on stage and bring the vibrancy of the Mexican Polka to the New York City theater scene.
Yhasmine Morán
Mexican, Indigenous NYC-based dancer, teaching artist and, choreographer born in Brooklyn and raised in Acatlán de Osorio Puebla, Mexico. BA in Dance at Hunter College and is currently a dancer with Calpulli Mexican Dance Company and Mexica Danza Folklórica. She has performed at recognized stages such as Lincoln Center, Town Hall, Queens Theatre, Jacobs Pillow, the New Victory Theater, and the Apollo Theater. Has performed and choreographed for Grammy Award winner, Lila Downs. In 2022, she was selected as a Latinx emerging artist to be part of the First National Cohort in David Herrera Performance Company's LatinXtensions program. She is honored to be one of founding members of Mexica Danza Folklórica and working alongside artists who have the same love and passion for dance by bringing traditional Mexican folklorico to the East Coast.
Juan José Rodríguez
Mexican American NYC-based dancer and musician born in Connecticut, with ancestry from Michoacán, Mexico. He started dancing Folklórico at the age of 4 years old through the Spanish Community of Wallingford Folklórico Group. Juan has continued his Folklórico learning through the Calpulli Mexican Dance Company Community Program. BS from Southern Connecticut State University, and a MSW from Fordham University. He has been with the Mexica Danza Folklórica since October of 2022.
Nicole Rojas
Mexican, Indigenous NYC-based dancer born and raised in Brooklyn, NY, with origins from Morelos, Mexico. BA in Puerto Rican and Latino Studies from City University of New York, Brooklyn College. Nicole started dancing folklórico at the age of 19 with Ballet Folklórico México Lindo. She currently dances traditional Morelense carnival "brinco de chinelo" dance with Comparsa Guadalupana Chinelos de Morelos throughout the country since 2015. Nicole also dances with Grupo Tolteca Chichimeca to pay spiritual homage to her indigenous roots and ancestors since 2021. She has been a founding member of Mexica Danza Folklórica since January 2021. Through her profound love of dance, she hopes to continue educating and expanding the beauty and tradition Mexico has to offer to the new generations on all lands.
Antonio Sánchez
Mexican dancer from Puebla, Mexico. He started dancing at the age of 7 and continued with that same passion in high school. At the age of 17 he was accepted into the Xochipilli Dance Company of Axochiapán Morelos, where he spent 4 wonderful years as a dancer. Upon moving to New York, he participated in small groups in Brooklyn and in 2022 joined Mexica Danza Folklórica.
Hugo Israel Zepeda
Is celebrating his first year with Mexica Danza Folklórica. He started his dancing journey in Mexico, dancing with youth company Tizalt Ballet in Tizapán, el Alto Jalisco and competing for two years with the Zamarripa Folkloric Ballet in Guadalajara, Jalisco. He toured the Chapala Lake area for several years, participated in the patron saint festivals in La Manzanilla de la Paz, Jalisco, and had the opportunity to dance with the Mariachi Vargas de Tecalitlán. He moved to New York where he joined the Calpulli Mexican Dance Company and performed on the biggest stage of his career. He is proud to share and represent his Mexican traditions in front of a Latin-American audience.
Raúl López
Director and Choreographer
Mexican American artist and educator specializing in visual and performing arts. He has performed on tour with the Ballet Folklórico Mexicano de Carlos Moreno and the band Los Lobos. Folklórico Dance teacher to elementary and middle school students in the Aspen Santa Fe Ballet Company in Colorado after-school program, and professor at Texas A&M University of Kingsville, his Alma Mater, where he earned his BFA in Education. Raised in a Texas border town, Raúl proudly expresses his love for Mexican culture through oil and acrylic painting, mixed media, craft making, theater arts, and Danza Folklórica. For over 20 years, he has attended Folklórico conferences including ANGF, ACADEZ and CONAFAC, learning from various top Danza Mexicana instructors, a distinction he now holds himself.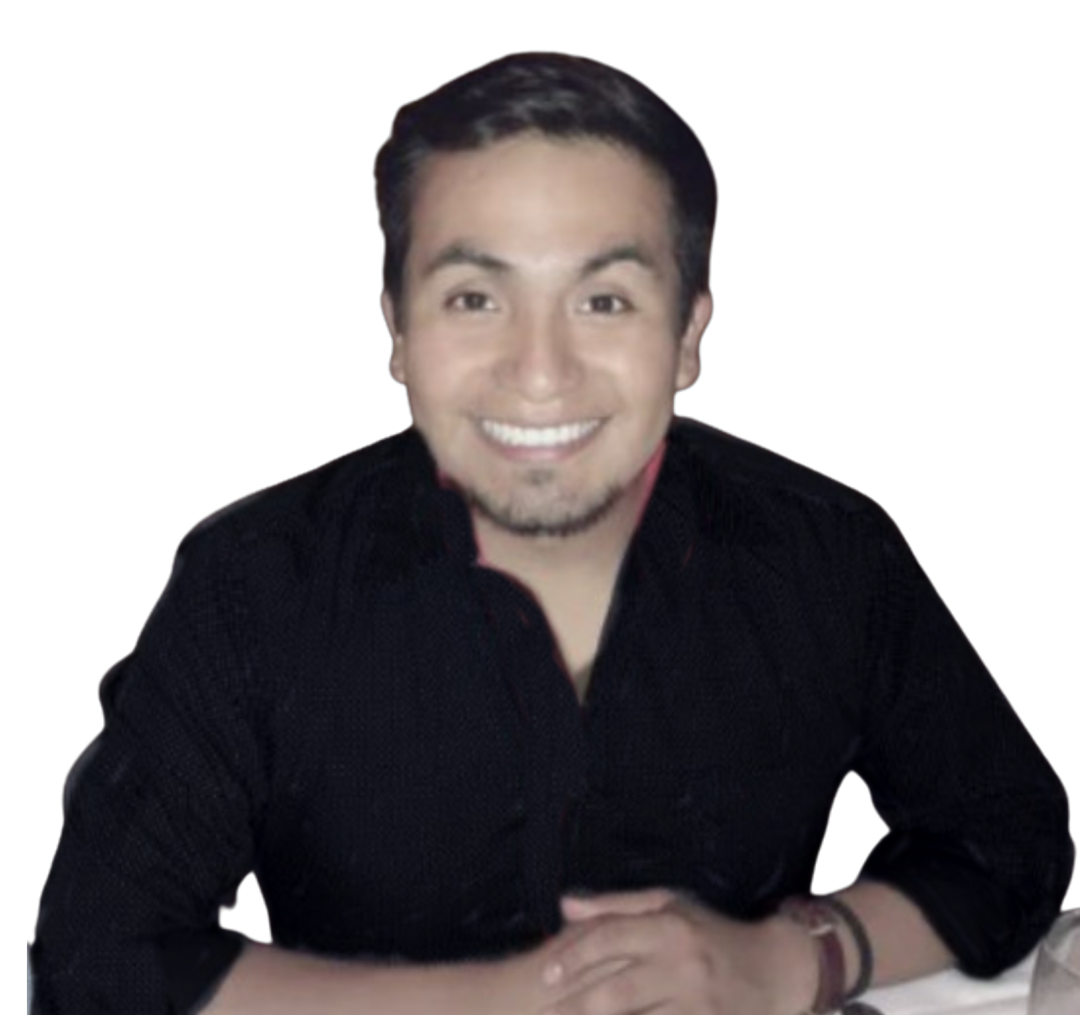 Julio Ruiz
Guest Choreographer: Region of Chihuahua and collaboration in Region of Nuevo León.
Is originally from Iztapalapa, Mexico and immigrated to the United States in 2000, bringing with him the knowledge of one of his great passions, dance and music. His education was formed in different institutions, beginning at the Taller de Artes Escénicas "Le Nain" in Mexico; the Juan Diego culture center in Valle de Chalco Solidaridad, specialized in Mexican folkloric dance; the "Chimalpahin" Cultural Center and in the United States he continued his training in ACADEZ workshops (Academy of the Amalia Hernández Dance). In 2013, he founded Julio Ruiz's Ballet Folklórico Mexican Tradition in Greensboro, North Carolina. Julio and his group have represented Mexican culture in schools, universities, and national festivals in different states, such as NY, Pennsylvania, Tennessee, Virginia, Atlanta, and Alabama.
Musicians: Sinuhe Padilla, Electric Guitar; Joshua Castillo, Drums; George Saenz, Accordion
Assistant Director: Yhasmine Morán
Production Designer: Omayra Garriga

Costume Design: Raúl López, Julio Ruiz
Costume-Making: Fátima Flores Garza, María Flores, Julio Ruiz
Mexica Production Assistant: Damon Young
Technicians: Omayra Garriga, Romina Tejerina
Tech Support: Miguel Bandres, Iván Goris
Graphic Design for DANCEseries2023: Edna Lee Figueroa
POLKAS
This traditional Mexican dance has its origins in Czechoslovakia and Poland, from where it was extracted in the mid-19th century as a ballroom dance to be later introduced to Northern Mexico. Over time, its dancers made it their own, giving it their own touch and differentiating it from its European predecessor.
COAHUILA
Gloria, Las perlitas, La revolcada
The folklore in the State of Coahuila is very distinctive, its dances are brilliant, they have strong tapping, fast turns. The traditional music of Coahuila is varied and has its origin in German and Czech dances. Over the years they were adopted by the inhabitants of the region, to end up becoming part of their folklore.
SONORA BRONCO
El porrón, Huarachazo, Los caballitos, El tololoche
This dance, formerly known as the cowboy dance, was born at the end of the 50's, when the música norteña became fashionable, a rhythm that would allow the cowboys and the people of the town to begin to imitate some graces of the cattle, such as the rough turns and kicks in a fun way.
CHIHUAHUA
Sube y baja, El cuchillo parado, El ratón vaquero
The typical dances of Chihuahua, in Mexico, are the result of the adoption of mainly Polish European choreographies. They arrived in Mexico after the conquest and in the 17th and 18th centuries they were exclusive to the oligarchic sectors of society. In the mid-19th century, they became popular until they became part of the culture of most of the population.
NUEVO LEÓN
Popurrí
The typical dances of Nuevo León arise from the influence that European immigration (Polish, Scottish and Czechoslovakian) had on the colonization of that area of Mexico. It is danced in pairs with vigorous lateral steps in the form of a "gallop" and rapid and elegant evolutions.
Mexica Danza Folklórica is an emerging dance group in New York City whose mission is to highlight the rich diversity and history of Mexico through traditional Mexican Folklórico dances.
Mexican Folklórico is among the oldest and most beloved traditions in Mexican culture – surviving centuries of change to remain relevant in modern times.
THANK YOU!
Teatro Círculo for the opportunity, José Cheo Oliveras, Teatro Círculo's staff, Julio Ruiz, the band, costume designers and makers, and most importantly the dancers.
Teatro Círculo would like to thank you, our audience, for your continuous support. ¡Gracias!